Let's build something great together.
You remember every site and store you've built for your clients. The ones that pushed you creatively and filled you with joy but also the heartaches when some crashed because they were developed and hosted with the wrong partner.
But what if you had a partner who could tackle the challenges that come with building modern sites and stores? Nexcess is the partner you've been looking for. 
Site by site,
Side by side.
Your Business is Our Business
At Nexcess, we've grown our business like yours - site by site, store by store. It's why agencies large and small choose us as their applications hosting partner for over one million sites and stores around the world.
Dedicated Partner Manager
Ready to coordinate requirements and ensure priority support
Enterprise Support
Team
Access to architects and engineers who design targeted solutions that meet the needs of your business
Lead Generation Programs
Time-tested lead generation programs and co-branded digital & event-based marketing opportunities
Free Client
Migrations
A comprehensive program and dedicated team making onboarding a smooth and easy process

Ecommerce Education Series for Agencies
Bring your expertise to the forefront:
How to build a technology blueprint for every client.
You know better than anyone that the technology that powers ecommerce is core to driving your clients' success. This means providing the right foundation for their ecommerce store while also helping them to achieve their vision and drive growth. 
In this ebook, we'll guide you through a blueprint to help map out a clear infrastructure foundation, provide direction for accelerating growth, and make sure your client's store won't underperform.
Nexcess Managed
Applications Platform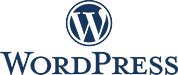 Performance-tuned for
mission-critical WordPress sites
Our Managed WordPress hosting takes the hassle out of keeping WordPress secure and up-to-date.

Not all Managed WooCommerce
is the same 
We've built a platform that radically improves load times for your clients' stores, increases capacity for your clients and includes valuable features like abandoned cart technology.

Professional ecommerce requires a professional solution
Experience the best in managed Magento cloud, and build on a foundation engineered to support growth, performance, and transform the customer experience.

We rely on Nexcess to help with server-side issues. Their Engineers always go above and beyond.
Gentian Shero, Shero Commerce
Speak with an Expert
Have questions on how we can partner together?
Schedule a chat with a Partner Development expert.